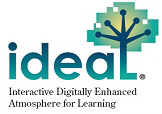 IDEAL MAILING LIST
Sign up for information on the next Ideal Experience
click here
VIRTUAL LEARNING CENTER
Click here to visit the IDEALCME Virtual Learning Center and Earn Free CME/CE credit

Course Materials (Online Syllabus)
Below you will find the educational information presented during the IDEAL CME/CE activity September 9-10, 2010 at the PainWeek 2010 conference. This material is provided for your information only. CME/CE credit was offered for participating during the live event only.
To download a PDF copy of the panels and transcripts, click here
To download a PDF copy of the clinical pearls only, click here
PROGRAM PANELS
Commercial Support Statement
The live certified CME/CE activity presented at PAINWeek was supported by educational grants provided by Purdue Pharma L.P. and Mallinckrodt Inc., a Covidien Company.