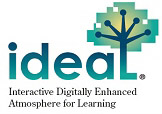 IDEAL® MAILING LIST
Sign up for information on the next Ideal Experience
click here
Choose Your Track
These programs are designed to be customized to your individual level of expertise on the subject matter of androgen deficiency. Please use the following descriptions to guide your decision of which activity is best suited for you.
Walking the Testosterone Tightrope
This activity is a more basic beginner track if you are trying to get up to speed on the latest guidelines on diagnosing and managing androgen deficiency. If you are less familiar with this condition or do not see a good deal of AD patients, then this track might be best for you.
Maintaining the Pace in Androgen Deficiency
This activity is a more advanced expert track if you are already familiar with the basic guidelines on the diagnosis and management of androgen deficiency and you want to fine tune your skills by learning about more complex and specific tools that can help you to refine your practice skills. If you see a great deal of complex AD patients in your practice, then this track might be best for you.