IDEAL MAILING LIST
Sign up for information on the next Ideal Experience click here

Welcome to the IDEAL® Virtual Learning Center:
Walking the Testosterone Tightrope:
The Diagnosis & Management of Men with Adrogen Deficiency
Program Overview
The IDEAL® Virtual Learning Center is a certified CME expert-guided interactive learning experience that provides a scientific presentation consisting of relevant evidence-based disease management information coupled with virtual teaching rounds.

During the Virtual Gallery, you will be asked to answer questions regarding the scientific presentations. This curriculum is designed to provide physicians and nurse professionals an opportunity to enhance their knowledge and skills in providing effective management to patients presenting with androgen deficiency.
There are 2 corresponding activities in this CME curriculum. To participate, you must register at this site. Registration and participation are both available at no charge. Once you are registered, log in using the link titled Login or Register on the right to enter and select the Curriculum page to begin the program.
LAST REVIEW DATE: December 2012
ACTIVITY RELEASE/EXPIRATION DATES: December 2012 through December 2013
ESTIMATED TIME TO COMPLETE EACH PART OF THIS ACTIVITY: Virtual Education Gallery 15-20 minutes and Virtual Teaching Rounds 20-25 minutes. This program must be completed in its entirety. This online activity has been approved for a maximum of 1.0 AMA PRA Category 1 Credit™.
Accreditation Statement
The Endocrine Society is accredited by the Accreditation Council for Continuing Medical Education to provide continuing medical education for physicians. The Endocrine Society has achieved Accreditation with Commendation.
The Endocrine Society designates this enduring activity for a maximum of 1.0 AMA PRA Category 1 Credits™. Physicians should claim only the credit commensurate with the extent of their participation in the activity.

Learning Objectives
Upon completion of this activity, participants will be better able to:
Recognize the clinical signs and symptoms of androgen deficiency, as well as comorbid conditions, to evaluate patients and confirm or exclude a diagnosis
Discuss with patients the risks and benefits of testosterone replacement therapy
Optimize testosterone therapy for men with symptomatic androgen deficiency to achieve levels in the mid-normal range
Monitor patients receiving testosterone replacement therapy using a guideline-based standardized plan
Help patients receiving testosterone therapy achieve positive health outcomes while minimizing treatment risks
Target Audience
This continuing medical education activity should be of substantial interest to physicians, nurses, and allied health care professionals, involved in the management of male patients presenting with androgen deficiency.
Statement of Independence
As a provider of continuing medical education (CME) accredited by the Accreditation Council for Continuing Medical Education, The Endocrine Society has a policy of ensuring that the content and quality of this educational activity are balanced, independent, objective, and scientifically rigorous. The scientific content of this activity was developed under the supervision of the Special Programs Committee of The Endocrine Society. The commercial supporters of this activity have no influence over the planning of this CME activity.

Disclosure Policy
The faculty, committee members, and staff who are in position to control the content of this activity are required to disclose to The Endocrine Society and to learners any relevant financial relationship(s) of the individual or spouse/partner that have occurred within the last 12 months with any commercial interest(s) whose products or services are related to the CME content. Financial relationships are defined by remuneration in any amount from the commercial interest(s) in the form of grants; research support; consulting fees; salary; ownership interest (eg, stocks, stock options, or ownership interest excluding diversified mutual funds); honoraria or other payments for participation in speakers' bureaus, advisory boards, or boards of directors; or other financial benefits. The intent of this disclosure is not to prevent CME planners with relevant financial relationships from planning or delivery of content, but rather to provide learners with information that allows them to make their own judgments of whether these financial relationships may have influenced the educational activity with regard to exposition or conclusion.
The Endocrine Society has reviewed all disclosures and resolved or managed all identified conflicts of interest, as applicable.
The following faculty reported relevant financial relationships:
Shalender Bhasin, MD: Research grant support, Abbott Laboratories.
Glenn R Cunningham, MD: Consultant, Abbott Laboratories, Clarus Therapeutics, Endo Pharmaceuticals, Repros; Speaker, Endo Pharmaceuticals
Mohit Khera, MD, MPH: Consultant, Auxillium Pharmaceuticals, Meda Pharmaceuticals; Speaker, Slate Pharmaceuticals, Eli Lilly & Co.
The following SPC committee member who planned and/or reviewed content for this activity reported relevant financial relationships:
Henry Fein, MD: Research Grant Support, Corcept Therapeutics
The following SPC committee members reported relevant financial relationships:
Benjamin Leder, MD: Consultant, Amgen; Research Grant Support, Amgen, Lilly
Henry Fein, MD: Investigator, Corcept Therapeutics
Joel Finkelstein, MD: Research Grant Support, Abbott Pharmaceuticals, AstraZeneca, NIH
Kieren J Mather, MD: Advisory Board Member, Sanofi-aventis; Investigator, Novo Nordisk; Speaker, Merck, Santarus
Nelly Mauras, MD: Consultant, Pfizer; Organizing Committee, Pfizer, Research Grant Support, AstraZeneca, Genentech, Medtronics/Minimed, Nichols Institute, NIH, Novartis, Pfizer, Thrasher Research Fund; Speaker, Pfizer
Steven R Smith, MD: Advisory Board Member, Amylin Pharmaceuticals, Arena Pharm; Consultant, Amylin Pharmaceuticals, Arena Pharm, AstraZeneca, Novartis
Andrea Utz, MD, PhD: Advisory Board Member, Corcept, Ipsen
The following SPC committee members reported no relevant financial relationships:
Ann Kearns, MD, PhD; Tracey L McLaughlin, MD; Pamela Taxel, MD; Mark W True, MD
Endocrine Society staff and Educational Awareness Solutions staff associated with the development of content for this activity reported no relevant financial relationships.
Disclaimer
The information presented in this activity represents the opinion of the faculty and is not necessarily the official position of The Endocrine Society.
Use of professional judgment:
The educational content in this activity relates to basic principles of diagnosis and therapy and does not substitute for individual patient assessment based on the health care provider's examination of the patient and consideration of laboratory data and other factors unique to the patient. Standards in medicine change as new data become available.
Drugs and dosages:
When prescribing medications, the physician is advised to check the product information sheet accompanying each drug to verify conditions of use and to identify any changes in drug dosage schedule or contraindication
Policy on Unlabeled/Off-Label Use
The Endocrine Society has determined that disclosure of unlabeled/off-label or investigational use of commercial product(s) is informative for audiences and therefore requires this information to be disclosed to the learners at the beginning of the presentation. Uses of specific therapeutic agents, devices, and other products discussed in this educational activity may not be the same as those indicated in product labeling approved by the Food and Drug Administration (FDA). The Endocrine Society requires that any discussions of such off-label use be based on scientific research that conforms to generally accepted standards of experimental design, data collection, and data analysis. Before recommending or prescribing any therapeutic agent or device, learners should review the complete prescribing information, including indications, contraindications, warnings, precautions, and adverse events.
Privacy and Confidentiality Statement
The Endocrine Society will record learner's personal information as provided on CME evaluations to allow for issuance and tracking of CME certificates. The Endocrine Society may also track aggregate responses to questions in activities and evaluations and use these data to inform the ongoing evaluation and improvement of its CME program. No individual performance data or any other personal information collected from evaluations will be shared with third parties.
Program Overview (Continued)
The IDEAL
®
Virtual Learning Center,
Walking the Testosterone Tightrope
provides physicians and nurse professionals an opportunity to enhance their competence and performance in providing effective pain relief for patients while mitigating risk.
Virtual Education Gallery
The IDEAL
®
Virtual Education Gallery consists of a series of stylized scientific panels synchronized with audio commentary that addresses material to support the educational objectives of this CME activity. During the Virtual Education Gallery, participants will answer questions regarding the scientific presentation. The questions are designed to assess current practice skills. The Virtual Education Gallery will take approximately 15-20 minutes to complete.
Virtual Teaching Rounds
The Virtual Teaching Rounds section features video of a simulated patient encounter. The Virtual Teaching Rounds begin with the participant being introduced to the patient and presented with relevant clinical information. The participant will review the patient's history and view highlights of the patient's exam, discussion of potential therapeutic options, patient compliance, and possible risk mitigation strategies. Throughout the video, the participant will be presented with various decision points through multiple choice answers and must make diagnostic and therapeutic decisions by selecting the options(s) he or she feels is "Recommended." Expert feedback is provided for each option, including the "Optional" and "Not Recommended" options. Following each Decision Point, the case presentation continues. During and after the patient encounter, the expert(s) provide a commentary that encapsulates the management methods used and provides the expert's treatment rationale.
At the conclusion of the Virtual Teaching Rounds, the learner will complete an activity evaluation and receive credit. The Virtual Teaching Rounds take approximately 20-25 minutes to complete. You must complete the Virtual Gallery and Case Simulation in order to be eligible to receive CME credit for this program.


Method of Participation
This enduring activity is presented in an online/computer-based format. There are no fees for participating and receiving CME credit for this activity. To receive CME/CE credit, please follow these steps:
Read the complete program information, learning objectives and faculty disclosures
Study the educational activity
Complete the online pre- and post-tests by selecting the best answer to each question
Complete the online evaluation form.
A statement of credit will be issued only upon completion of the entire activity and evaluation.


System Requirements
Your system must meet the following requirements:
Computer:
with minimum processor and memory as recommended by operating system manufacturer.
Operating System:
Windows: XP, Vista, 7. Macintosh OSX.
Internet Browser:
Microsoft Internet Explorer 6, 7, 8 or later, Firefox 8.0 or later, Safari 5.1 or later, Google Chrome 16 or later.
Players & Plugins:
Adobe Flash Player 9 or higher.
Audio:
Functioning sound card with attached speakers installed.
Internet Connection:
a broadband internet connection or wireless connection.
Sponsorship
This activity is jointly sponsored by The Endocrine Society and Educational Awareness Solutions.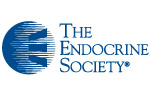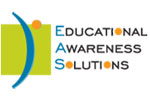 Acknowledgement of Commmercial Support
This activity is supported by educational grants from Abbott Laboratories and Endo Pharmaceuticals Inc.