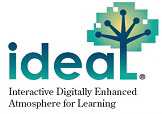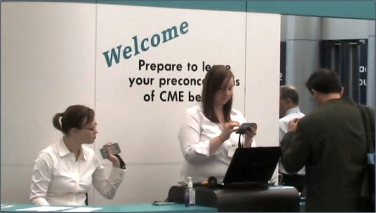 IDEAL® MAILING LIST
Sign up for information on the next Ideal Experience
click here
Privacy Policy
IdealCME.org appreciates the importance of maintaining privacy in regard to personal information, and is committed to honoring your privacy. IdealCME.org provides special protections for any personal information you choose to share with us. This document outlines our privacy policy, and describes what information we may collect about you, what uses we may make of it, how you can tell us what to do with your information, and what precautions we take against unauthorized access or use of your information.
About this Privacy Policy
Web Site Covered
This privacy policy applies only to IdealCME.com.
Privacy Policy Changes
Should our privacy policies be revised in significant ways, Educational Awareness Solutions will make every effort to post privacy policy changes on our web site in a timely manner. From time-to-time, minor changes to the policy may occur that will not affect our use of individually identifiable information.
Information Collected on IdealCME.com
In this section of our privacy policy, we discuss the different types of information we may collect about you, and the ways in which we collect them.
Information Collected from Unregistered Visitors
Visitors may browse most areas of our website without disclosing any personally identifiable information. IdealCME.com may track information that does not personally identify you such as, the type of browser you use, the web site you came from (ie, the referring URL), the time and date of access, and other information that does not personally identify you.
Information Collected When You Register
Visitors who register for services or activities are asked to provide identifying information, such as name, contact information, and other identifying information. Our registration screens identify the information which is required for registration, and which information is optional and may be given at your discretion. You will also be given a choice about whether or not you want to receive additional information. IdealCME.com will ask for consent before collecting personally identifiable information.
Information from Outside Sources
We may also collect information about physicians or other healthcare professionals who register on our web sites from other sources in order to verify their licensure status and identity. In some cases we may ask customers for information after they register, where necessary (for example, to process an order).
Other Information
Additional Forms and Emails: We may also ask you to provide additional information after you register if you want to obtain additional services or information or to resolve complaints or concerns.
In addition, we gather information about you that is automatically collected by our web server, such as your IP address and domain name. Educational Awareness Solutions will use this information to personalize its offerings and presentations to you, facilitate your movements throughout our Web sites, provide personalized services, and to communicate with you individually.
Use of Cookies
Cookies are a technology used by the IdealCME.com web sites to identify a user as the user moves through the web site. Your browser allows us to place some information on your computer's hard drive that identifies the computer you are using. We use cookies to personalize our web site and to track your usage across our Web site.
Your web browser can be set to allow you to control whether you will accept cookies, reject cookies, or to notify you each time a cookie is sent to you. If your browser is set to reject cookies, web sites that are cookie enabled will not recognize you when you return to the web site, and some web site functionality may be lost. The Help section of your browser will tell you how to prevent your browser from accepting cookies.
Although cookies do not normally contain personally identifiable information, if you are a registered user we may associate your registration information with cookies our web site places on your computer's hard drive. Associating a cookie with your registration data allows us to offer increased personalization and functionality. For example, you can elect to have our web sites "remember" your user name and password and bypass the sign-in process on each visit to the site. Without cookies, this functionality would not be possible.
Uses We Make of Information
In this section of our privacy policy, we identify the ways we may use information about you that we have collected.
Aggregate Data
We create aggregate data about visitors to our web site for development and improvement of future educational activities, which may be shared with sponsoring organizations.
Third Parties
We may share some kinds of information with third parties as described below.
Business Transfers: If we transfer a business unit (such as a subsidiary) or an asset (such as a web site) to another company, we will require them to honor the applicable terms of this privacy policy.
Legal Requirements: We may release account and other personal information when we believe release is required to comply with law.
Protection of Information
In this section of our privacy policy, we discuss the security measures we take to protect information that we have collected about you.
General Policies
We have implemented technology and security policies, rules and other measures to protect the personal data that we have under our control from unauthorized access, improper use, alteration, unlawful or accidental destruction, and accidental loss. We also protect your information by requiring that all our employees and others who have access to or are associated with the processing of your data respect your confidentiality.
IdealCME.com uses security methods to determine the identity of its registered users, so that appropriate rights and restrictions can be enforced for that user. Reliable verification of user identity is called authentication. IdealCME.com uses both passwords and usernames to authenticate users. Users are responsible for maintaining their own passwords.
Access to Information and Choices
In this section of our privacy policy, we tell you how to obtain and correct information we have about you, and how to choose what types of information you may share with us.
Correction of Information We Have About You
If you believe that non-medical registration information collected by our web site(s) is in error, you may edit your personal profile any time that you like. You can directly edit your user profile on our IDEALCME.org site. Requests for deletion of your record may result in your removal from the registry, but we may keep certain demographic information about you for product improvement purposes. You may contact Web Customer Support and ask for the changes that you would like to make.
Employees
Employees are required to keep customer information private, as a condition of their employment with the company. Only selected, authorized employees are permitted to access your information.